Serenity Homecare Staff Training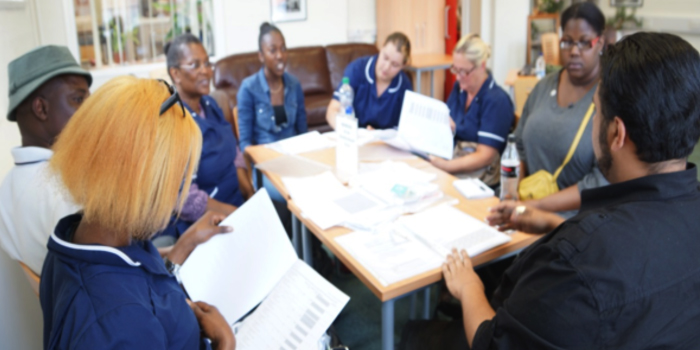 At Serenity we take the education and training of our staff seriously so that they have the necessary skills to provide the best care to our service users.
Through the Serenity Training Academy, our training range from Induction through to Level 3 in Health and Social care and includes various specialist courses.
At Induction Stage our staff becoming familiar with the following:
Company Profile
Employee Charter
Job Description
Staff Competencies
Skills for Care
Company's policies
Employee Handbook
Role of Care worker
Death Dying Bereavement
Principles of Care
Person Centered Approaches/Values
Our Mandatory Training involves:
Moving and Handling
Food Safety & Infection Control
Emergency First Aid
Shadowing at Service User's Home
We also offer external training on:
Level 1, 2 & 3 on Health and Social Care
Level 2 on NCFE Safe Handling of Medication
Level 3 on Principles of End of Life Care
Specialisation on PEG Care & Infinity Pump
Finally, we provide training to our staff to raise awareness on:
Dementia
Diversity & Equality
Nutrition & Diet
Safeguarding Adults
EOL Dignity
EOL Route through Domiciliary Care
Detecting changes
NHS Safeguarding
NHS Constitution
CQC Outcomes
Contact us online   to see how we may help you or   Become a Carer   with Serenity Homecare.